Tesla's Secret "Test-Drive"
Spotted near Tesla's headquarters,
a strange new device is being tested...
Some of the biggest Fortune 500 companies
in America are already using it...
And they are relying on one small firm's patented device...
Which could make you up to 16,795% profits (possibly more)
Look at this weird picture:
It's a Tesla Model S driving near Tesla's headquarters.
It must be on some test run, gathering data.
But there's something different about this Tesla...
Do you see the device on top of the car?
It's a strange new type of technology...
In fact, it's now being secretly tested on some of Tesla's newest cars.
Here's a Tesla Model Y outfitted with the same tech.
This device was recently showcased at the World Safety Summit.
This conference gathers executives from major automakers, tech firms, and professors from Ivy League schools like Princeton University.
And everyone was blown away by this technology.
It's no wonder why...
Forbes says this technology "will significantly disrupt many industries and change where and how we live."
The New York Times reports: "The most notable benefit [from this tech] is the promise of a striking reduction in accidents."
Amazon CEO Jeff Bezos says this tech is "going to be something very interesting to watch and participate in" and he's also "very excited about that whole industry."
Tesla's CEO Elon Musk says, "It's amazing. It's clearly going to work."
Elon Musk is the second-richest man on the planet and maybe the smartest when it comes to mass-producing revolutionary technology.
Now he sees its potential not just to transform the world but also to make his fortune bigger!
This technology is here to stay... and it could make smart, fast-moving investors wealthy.
So what is it?
Take a look:
Today may be your first time seeing this device.
But soon, it will be everywhere!
Every single car manufacturer from Tesla to Honda is using this technology, including:
Toyota
Honda
Mercedes-Benz
Volvo
General Motors
And it's not just car manufacturers.
Companies that rely on transportation want it too!
Domino's Pizza is looking for ways to deliver pizza autonomously.
FedEx wants to streamline its package deliveries.
Microsoft uses this technology for its navigation service.
And the device I'm talking about today achieves these goals... and a whole lot more!
That's why everyone is using it.
That's why the profit potential for this technology is so big — and getting bigger.
But what market am I talking about?
I'm talking about driverless cars.
The self-driving industry is poised to be worth over $809 billion by the end of 2021...
And $1.3 trillion by 2025.
That's almost doubling in size in less than four years. That's HUGE!
But the thing is...
Driverless cars will NOT be a reality without the technology I'm telling you about today.
And that's why the company behind it is a guaranteed blockbuster for investors.
The investment potential is MASSIVE.
How big?
Well, just take a look at Tesla...
Early investors could have collected gains over 16,795% since Tesla has hit the stock market.
But this opportunity is on an entirely different level.
I think this company will perform even better than that.
See, many Fortune 500 companies like General Motors, Caterpillar, and NVIDIA are already using this company's tech.
And very soon, every company in the world will be utilizing it.
In fact, this company has almost 200 projects in the pipeline with big automakers and major tech firms!
It's about to become one of the hottest names on Wall Street.
But right now, it's under the radar because it just recently went public.
That gives you the chance to pick up shares right now while it still trades for just a few dollars.
Early investors stand to see massive windfalls.
Windfalls that could grow your money 16,795% or more.
That would turn every $3,000 invested into $506,850.
Or every $10,000 into $1.6 million.
That's why I'm recommending this tiny stock for immediate purchase.
You see, $809 billion is up for grabs.
That's how much the driverless car market is worth right now... and it will only get bigger.
The company I'm sharing with you today will dominate it.
Right now, there are 39 million self-driving cars on the road.
And it won't be long until that number explodes.
By 2030, 71 million vehicles on the road will be driverless.
Absolutely incredible, right?
What's even more incredible is all the money that's up for grabs.
Right now couldn't be a better time to earn huge returns from driverless cars.
The industry is still in its infancy.
And the company I'm talking about today is in THE perfect position to profit from its tremendous growth.
Self-driving cars absolutely NEED this tech. The market can't be a reality without it.
In the words of the billionaire founder of this company...
"Does anyone know how to mass-produce [this tech] other than me? It turns out I'm the critical link in this whole thing."
He's absolutely spot-on. And this company's investors are about to make an absolute fortune.
Huge companies — from the automobile industry to Silicon Valley and beyond — have poured billions into the driverless car industry.
We're talking about household brands.
For example:
Google is investing $2.5 billion.
Amazon is putting down $1.2 billion.
BMW has invested over $1.1 billion.
LG Electronics has spent $1.3 billion.
Hyundai has put down $4 billion.
And Audi is investing $16 billion.
It's no wonder why...
Because this tech is already saving these companies LOTS of money.
You see, self-driving cars use 23% less fuel.
And they slash insurance costs by up to 12.5%.
That lower cost alone will take $25 BILLION from the greedy insurance companies and slip it right back into drivers' pockets.
And it's all thanks to this technology I've been telling you about.
Remember that device I showed you earlier?
It's super tiny and sits on cars without even being noticed.
But it's the key to the $809 billion driverless car revolution.
And it could make investors like you RICH.
We're talking gains of 16,795% and beyond.
Meet the Most Disruptive Tech on Earth
The way this technology works is extraordinary, and it can be applied in almost endless ways.
Here's just a small list of what this technology is capable of:
It creates maps of Mars.
It creates elevation maps so farmers can predict where to plant crops. This saves them money and maximizes crop yield.
It assesses damages after earthquakes. This allows first responders to get to the most devastated areas ASAP, saving lives.
It locates cancerous tumors in the body.
It's all pretty compelling stuff. And a slew of titan-level companies already see what this tech can do for them.
In fact, this firm's device is being used by:
Ford, the $54 billion automaker.
Honeywell, the $160 billion engineering and technology powerhouse.
Caterpillar, the $113 billion construction equipment supplier.
And so many more.
So what is this technology?
It's Called LIDAR
It stands for "light detection and ranging," and it's quite simple.
Think of it as the "brain" of the driverless car.
LIDAR creates a three-dimensional map, allowing machines to see and interact with the world around them.
This tech will register your surroundings and then suggest less-congested routes for the self-driving car. Traffic injuries and fatalities will be reduced.
And for all those billion-dollar companies I just told you about, their LIDAR sensors were made by the SAME manufacturer...
A company I think is going to send shock waves throughout the tech world.
A company that could easily grow your money by 16,000% or more.
Here's Why This Company Crushes Tesla
When it comes to self-driving cars, this company's LIDAR tech leaves Tesla in the dust.
See, Tesla's driverless system relies on eight different cameras to capture the car's surroundings.
But Tesla's system could be compromised when the weather gets bad.
And what happens if a camera or two gets damaged?
The results could be FATAL.
Well, this company's devices solve that problem by using ZERO cameras.
They only use lasers to capture the car's surroundings.
And their impeccable accuracy makes driverless cars safer.
The lasers allow this firm's devices to process surroundings faster than Tesla's camera system.
Its LIDAR devices are able to process all this information instantly.
That's something Tesla's camera system can't do. Tesla just doesn't have the processing speed of this firm's tech.
This lapse in processing time could cost lives in an accident.
If self-driving cars are to reach their full potential, Tesla's camera system alone just won't cut it.
That's why this company's LIDAR tech is going to dominate the market... and bring in a tsunami of profits to early investors.
In fact, it already is.
This firm has almost 200 projects in the pipeline with major automakers and leading tech companies.
That's why it's on track to bring in billions in revenue.
Best of all, its lucrative technology is patent-protected.
And while its LIDAR sensors get most of their fame from driverless vehicles, the company actually serves customers in a diverse range of billion- and trillion-dollar industries including:
Logistics — It keeps distribution centers running efficiently... and it's a $12 trillion market.
Robotics — It gives robots a brain and set of eyes, letting the robot know what it is looking at... and it's a $49 billion market.
Resource Exploration — It pinpoints exactly where to drill with impeccable accuracy... and it's a $327 billion industry.
And countless more.
This tech will not only revolutionize production, energy, and technology — but most importantly:
This technology will make investors like you RICH.
This technology and the company behind it all could dominate the self-driving car market and leave Tesla in the dirt.
Ground-floor investors have collected 16,795% gains or more from Tesla's stock.
That would have turned every $5,000 invested into $844,750.
Or every $15,000 into $2.5 million!
And I'm predicting this company will generate even bigger profits than that.
Because you see, this tech is not just going to be the crux of the $809 billion driverless car market...
But also the key to multiple billion- and trillion-dollar industries!
Nobody realizes it yet, but this small company is about to become a household name.
That's why you want to get in on this as soon as possible.
You stand the chance to make 16,795% gains or more...
Turning thousands into millions with this opportunity.
With returns like that, you could retire anytime you want. You could buy whatever car you want. You could go on a forever vacation.
All thanks to this one little-known breakthrough tech company.
But before I go any further, allow me to introduce myself.
Hi. My Name Is Keith Kohl.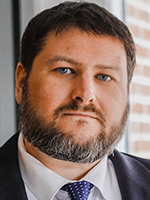 And I'm Angel Publishing's senior technology analyst and the editor of Technology and Opportunity.
I hunt down innovative, disruptive technology companies that are changing the world.
From virtual reality systems to miniature drones to the next generation of 3D printers, I've gotten to experiment with countless emerging technologies WELL BEFORE they hit the market.
If it's coming up in the world of tech, you can be sure I'm looking at it.
And I share these investment opportunities with folks like you.
To put it short:
Making Readers Money From Technology
Is What I Do BEST
Over the course of my career, I've established a track record that speaks for itself.
For instance, I alerted my readers to a small company that provides health care virtually to your mobile device.
That company is called Teladoc (NYSE: TDOC).
At the time of my recommendation, it was trading for $41 a share.
With the pandemic confining millions of Americans to their homes, folks flocked to the company's platform because it allowed them to meet virtually with their healthcare providers.
And the stock skyrocketed.
In fact, my members and I recently sold our position for a 454% gain.
Over the past decade, I've directed readers to some of the most profitable investment opportunities on the market.
Technology and Opportunity has been able to show its faithful readers a steady stream of winning tech stocks like:
637% on Ethereum
459% on Canaan Inc.
454% on Teladoc
229% on Nuance Communications
212% on Prana Biotechnology Ltd.
159% on Kodiak Oil & Gas
136% on AVT Inc.
143% on Mastech Digital
146% on SolarEdge
161% on Brooks Automation
134% on Intelsat
126% on MassRoots Inc.
92% on Iridium Communications
And many more.
Simply put, we've been making money hand over fist in the booming technology sector.
Frankly, I could go on and on, but you get the picture.
I really hate bragging, so please understand that I showcase my track record for one reason and one reason only...
So you can see when it comes to financial forecasting in the tech world, I know what I'm doing.
And I truly have your best interests in mind. I have your back.
Because at the end of the day, we're making money together... as a team.
And I wouldn't have it any other way.
I cover everything related to technology, and for over the past decade, I've built an incredibly strong network of connections in the industry.
I can't drop any names, but my contacts include high-ranking CTOs, investor relations executives, and high-profile CEOs.
So not only do technology companies let me know when they're developing new products, but I often get to experience these innovations well before they hit the market.
And as you can see, I've been delivering winner after winner to my readers for many years.
But I must admit something...
The company I've been telling you about today is bigger than anything else I've covered over the course of my career.
Like I said, this is BIGGER than driverless cars.
It's BIGGER than artificial intelligence...
And it's BIGGER than robots...
Because without LIDAR sensors, absolutely NONE of it is possible.
That's why I've written up a report featuring the LIDAR stock I've been telling you about. It's called:
"LIDAR King: The Tiny Tech Firm Destroying Tesla's Driverless Ambition"
This breaking report will tell you everything you need to know to invest in the king of LIDAR.
This is like buying into Tesla on the ground floor and collecting 16,795%...
But this time around, the stakes are higher than ever — and the gains you see could end up being much BIGGER.
That's why I'd like to send you this report with all the information you need to invest in this groundbreaking company today — completely free.
That's right... FREE.
You could be minutes away from investing in the tech company that could easily turn the self-driving car industry on its head. And all I ask in return is that you sign up for a trial of my newsletter Technology and Opportunity.
And believe me: LIDAR is just one of the profit opportunities I'm closely watching...
Because there is no better time to invest in technology than right now.
There's not a single sector on the stock market that isn't impacted by technology. It's in every single aspect of our daily lives.
Just look at Netflix, the streaming giant that brought its early investors stunning 14,732% profits.
Or Oracle, a company that specializes in cloud computing, which brought its investors stunning 113,315% gains.
And then there's Apple, the company that netted early investors a whopping 122,683% gain.
I could go on and on.
When it comes to investing, technology is the place to be.
And your subscription to Technology and Opportunity gives you a front-row seat to all the brand-new innovations and inventions the tech world has to offer.
And my readers will tell you better than anyone what a wild (and profitable!) ride that can be:

Nothing fulfills me more than hearing about my readers' successes.
And that's why I only follow the best investment opportunities.
Every single month, I tell my readers about a new company that's in the process of changing the world — just like the LIDAR company I've been talking about today...
The one detailed in my free report, "LIDAR King: The Tiny Tech Firm Destroying Tesla's Driverless Ambition."
This report will deliver all of my research on this revolutionary LIDAR firm. That includes the company's name and ticker symbol.
This is the company from which early investors like yourself stand to earn 16,795% gains — possibly even more in the coming months.
I'll rush the report right to your inbox the moment you sign up for your trial of Technology and Opportunity.
You could be ready to profit big in seconds.
But this is just a sliver of the many benefits and opportunities you'll get after joining me at Technology and Opportunity.
As soon as your membership is confirmed, you can expect:
Monthly issues. My issues are jam-packed with new and exciting research on the hottest technology companies on Earth. In each monthly issue, I introduce you to a breakthrough company that has the potential to change the world. You get the name of the company, specific buy instructions, and sell instructions when it's time to take any profits.
Model portfolio updates. Whenever necessary, I'll send you an urgent market update to let you know what's happening in the world of technology and give you an up-to-the-minute analysis on each of my stock recommendations.
Weekly curated content. Each week, I'll share the most important tech news from around the world in our exclusive "This Week in Tech" series. This way, you'll be able to stay up to date on all the latest tech breakthroughs and innovations — even before they hit the public market.
Flash alerts. I monitor the markets every day to keep a close watch on every one of my stock recommendations. So if something changes with any of our positions, you'll be the first to know.
Unlimited access to our private members-only website. Read all of our back issues and reports, and stay current on all the cutting-edge opportunities I dig up.
And on top of all that, you'll also receive the following three bonus reports for free:
Bonus Report #1
"Microchip Millions:
How to Score Huge Gains From the Race to Secure America's Semiconductor Supply Chain"
There are only a small handful of companies on the whole planet that produce super-advanced semiconductor chips, and the vast majority of them are in Taiwan and China...
This makes America's semiconductor supply chain super vulnerable to disruption.
In short, America is more reliant on foreign imports of these chips than it has ever been before.
And if China or Taiwan bans the sale of these chips to the U.S., it could cripple America's entire economy in the blink of an eye!
But thanks to a new HUGE push from the Biden administration, I believe America is set to reclaim the top spot in the semiconductor world.
This will drive massive gains and create trillions in new wealth, but the biggest profits won't come from big-name stocks like Intel or Qualcomm.
They're going to come from a handful of small Silicon Valley players you've never heard of that are set to lead the charge in the revival of American chip manufacturing...
And make investors like YOU wealthy in the process.
To that end, I'm following three little-known companies poised to explode in value as demand for microchips surges like never before.
We're talking gains as high as 3,461%.
I have it all in your first free bonus report, "Microchip Millions: How to Score Huge Gains From the Race to Secure America's Semiconductor Supply Chain."
But you need to get in right now before the names of these firms are splashed all over major news outlets across America...
And before the biggest gains are off the table.
Bonus Report #2
"The Robot Revolution:
Three Stocks Poised for Massive Returns"
Bill Gates calls robots the "the Holy Grail" of modern technology.
In fact, he believes the robotics revolution could be even BIGGER than the PC, calling it "a breakthrough that is worth 10 Microsofts."
And Gates isn't the only one.
At this very moment, the savviest minds on the planet are all loading up on this revolutionary technology that's already changing the world.
I'm talking about visionary billionaires like Mark Zuckerberg at Facebook, who's spent over $60 million on this tech...
Jeff Bezos at Amazon, who has poured $871 million into the sector...
And tech behemoths Google and Apple, which have poured a combined $3.9 billion into robotics technology.
We've reached a breaking point, and robots are now ready for the mainstream.
For savvy investors, there are literally millions of dollars waiting to be grabbed.
To that end, I've isolated three pioneering robotics stocks that have pure ground-floor potential.
I have the company names, ticker symbols, and everything else you need to know in your second free bonus report, "The Robot Revolution: Three Stocks Poised for Massive Returns."
These companies would be like getting in on Dell, Apple, and Microsoft back at the beginning of the computer revolution.
Bonus Report #3
"Space Billionaires:
The #1 Stock to Own for 2021 and Beyond"
There's a fierce war brewing in a little-known sector of the technology world. And, as usual, if you're on the winning side, you could emerge rich beyond your wildest dreams.
Two of the world's wealthiest billionaires are locked in a fierce rivalry. So what could possibly be so valuable?
It's a new technology that's so powerful it will ultimately reward the winner with complete control over what CNBC calls "every inch of the world."
That's right, the stock market is being driven out of this world — literally. Two of the world's biggest companies are in an all-out sprint to outer space.
I've uncovered the one company that anybody interested in space travel is going to need if they want to get their wheels off the ground, and I've written up all the details in this report: "Space Billionaires: The #1 Stock to Own for 2021 and Beyond."
I'm sure by now you're wondering how much all this costs...
Well, that's the best part. You can get all of these benefits — your report detailing the LIDAR stock I've been telling you about, your subscription to Technology and Opportunity, and all three bonus reports — for less than $0.30 a day.
I know folks who pay well over $5,000 a year for what seems like the exact same information you could get from Technology and Opportunity.
And the fact of the matter is, for big shots on Wall Street, $5,000 for a full year of investment research like this is a drop in the bucket.
Research services like mine give them a huge leg up on the competition, so they're always willing to dish out the cash for information like this.
The cost of this research can

pay for itself with a single trade.
But I'm in this for you, the individual investors of the world.
I have no interest in making Wall Street fat cats even fatter.
So that's why I've always beaten down my publisher and demanded the low annual retail rate of $249.
And I admit, my readers are already thrilled with this, but I can do you one better.
Like I said before, my model portfolio has done extraordinarily well lately. So right now, for the next 24 hours, I can offer you a full year's subscription to Technology and Opportunity for just $49.
I've shown you my absolutely stellar record.
You've heard stories of my readers' success straight from the horse's mouth.
And you know all about this LIDAR opportunity that could land you 16,795% gains and beyond.
But I understand. Sometimes seeing is believing.
So I want to make this a real no-brainer for you. I'm going to go even further to make sure you're absolutely comfortable here.
When you join Technology and Opportunity, you'll be given unlimited access to my private members website. Once you log in, go ahead and check out all of your special reports and catch up on the trade updates you've missed.
Read all about the disruptive power of LIDAR sensors and make sure to read everything about the company I detailed above in your report "LIDAR King: The Tiny Tech Firm Destroying Tesla's Driverless Ambition."
This company could grow your money 10-fold before you know it.
For six months, you can try membership on for size. You'll get all the same perks as our long-term members.
And after six months, if you're not completely satisfied with my services, I'll give you a total refund — every last penny.
Just spend six months with me, riding the technology market waves...
And if you're not happy with your Technology and Opportunity subscription — for any reason at all — just say the word, and I'll refund every penny of your subscription.
No questions asked.
Anything you received courtesy of my research service — including special reports — is all yours to keep.
Consider it a parting gift from me to you.
I want you to be happy. I want you to be rich.
I want you to be one of the first investors to start raking in massive profits from this LIDAR company that could knock Tesla off its high horse in the driverless car industry.
And most of all, I want you to be able to benefit from my research for years to come.
That's why I've removed virtually ALL the risk for you.
At this point, can you think of any reason not to at least give me a shot?
Simply put, you have absolutely nothing to lose and everything to gain. The upside on this opportunity is enormous.
Your subscription could easily pay for itself with a single trade.
But you have to move quickly.
Most people haven't heard about this LIDAR stock... yet.
But word gets out quickly. Every firm on Wall Street could be buying up shares of this company at any minute.
And your shot at potential 16,795% gains will shrink.
Things are going to move fast. And as I keep emphasizing, you need to get in position now to get the full profit potential.
Remember: The people who had a chance to make 16,795% returns on Tesla were the people with the vision to seize the opportunity early...
The ones who were able to get in on the ground floor.
Right now, I'm offering you the opportunity to do the same.
To get started, just click on the button below, which will take you to a secure order form. Your order will be processed immediately, and you'll have access to all my work.
You could be ready to rake in monumental gains in minutes.
But you have to hurry! This opportunity won't wait, and I'd hate to see you miss out.
I look forward to seeing your financial success.
To your wealth,
Keith Kohl
Investment Director, Technology and Opportunity