Every Single Electronic Device in the World Needs THIS Tiny "Chip"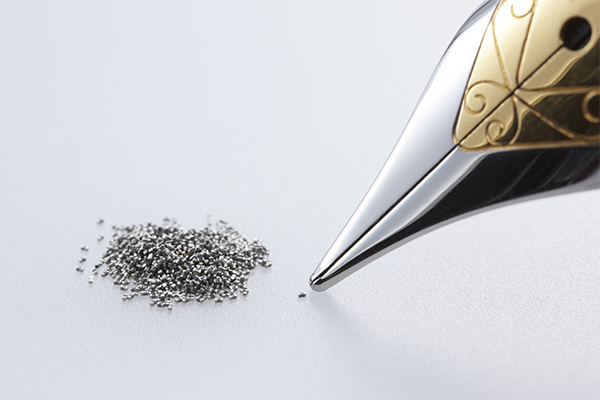 And Right Now, There's a

GLOBAL Shortage

of Them...
ONE Simple Move Could Make You 1,343% or More in the Next Few Months...
Dear Reader,
See this tiny "chip"? This one right here...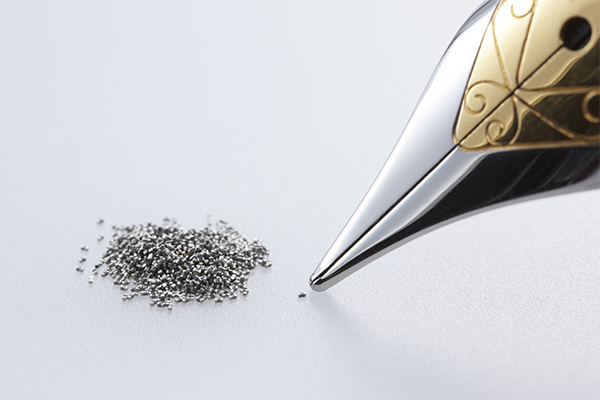 It's less than a quarter of a millimeter in length.
No bigger than a grain of rice, it's barely visible to the naked eye.
But don't let its size fool you...
Because this "chip" is incredibly powerful!
So powerful, in fact, that it powers EVERYTHING from smartphones to electric cars.
It has nothing to do with "energy metals" like lithium or cobalt or vanadium...
This tiny but essential component is used in nearly EVERY electronic device in the world.
According to top industry experts, it's "THE workhorse of the technology industry".
And without it, virtually no electronic device could work.
You heard that right: not a SINGLE one.
I'm talking about your tablet computer, your smart TV, your computer mouse, your smartphone, your Bluetooth speaker, your gaming console, and even your car — all would forever cease working without these "chips."
You may never see one of these "chips" in person.
BUT...
There are hundreds of them hidden inside your smartphone.
The typical gas-powered car contains thousands of them.
And an electric car needs ten thousand of them or more.
In short, the more sophisticated the device is, the more of these "chips" it needs to run.
And right now, there's a MASSIVE shortage of them...
"A global shortage," in fact, as the Wall Street Journal points out.
And there is no other substitute for it. NONE.
Which is why prices for these "chips" have increased by 200 times in the past year!
As CNET says:
"Good luck finding the phone, TV or
console of your dreams"
This shortage is making all electronic devices harder to come by.
So much so, there are already shortages of popular technology products.
"Can't find a Playstation 4? Blame it on a part barely bigger than a speck," says the Wall Street Journal.
But gaming consoles are only scratching the surface of the problem.
It's much bigger than that...
Because without these tiny "chips," dozens of billion- , even trillion-dollar industries would come to a grinding halt.
Which is why, hands down, this supply shortage could be the biggest investment opportunity of 2019...
You see, the last time the industry saw a "chip" shortage like this was back in the late 90's.
Computers and mobile phones were just becoming popular items and they all needed the same critical component.
Demand was climbing so fast that supply just couldn't keep up. The result was a gold rush for whoever could ramp up production.
One "chip" maker headquartered in South Carolina soared 532% in less than 17 months.
A small firm from Philadelphia that produces these "chips" jumped 581% in just three months.
And another tiny firm that makes them went up 612% in just 14 months.
Had you gotten into all three of these stocks, you could've banked combined gains of 1,725%.
In short, whenever shortfalls happen in this industry, folks who are properly positioned to take advantage of them get filthy rich.
But this particular shortage is far more dire than any other that's come before it.
This tiny "chip" literally powers everything.
And explosive growth in three key industries has caused demand for it to soar like never before.
In fact, if history repeats itself, investors could see their positions soar by up to 1,343%...
And all it will take them is one simple move that takes less than three minutes to execute.
I'll show you how to best take advantage of thise special opportunity in just a moment.
But first, it's important you understand just how serious this global component shortage actually is...
Global Shortage Grips Tech Sector, Creates Widespread Panic
This tiny "chip" is the basic building block of nearly EVERY electronic device in the world.
Because of the sudden shortage, dozens of industries now find themselves scrambling for these "chips."
That includes these three key industries that are absolutely exploding:
The budding $7 trillion "Internet of Things" industry
The $271 billion electric vehicle market
The $355 billion smartphone industry
It has now become the most sought-after component on the market.
Electronic makers that rely on getting these "chips" right away now have to wait six to twelve months or more!
As one Japanese component supplier says, "The overall industry is out of stock."
This supply crisis doesn't have anything to do with Trump's trade tariffs enacted on China.
The crisis comes down to ONE thing only.
It's the single most basic law of economics...
And it could make you RICH.
In short, the demand for these "chips" far outweighs the available supply!
And it will for the foreseeable future.
This ongoing global shortage is getting worse, with no relief in sight...
In fact, experts say the shortage could
last 5 years or more!
"We continue to see customers scramble for parts," reports Stifel Nicolaus, a boutique investment banking firm based in St. Louis.
Now, you're probably wondering...
Why is this such a huge problem?
Can't they just make a lot more of these "chips"?
Well, here's the thing...
There are only a small handful of companies that produce this special "chip."
Each company has its own proprietary recipe for doing so.
"It's impossible to steal the complete formula," says Katsuya Sase, head of a Tokyo-based electronic component maker.
And these companies have now reached their maximum production capacity!
Get this: There are three firms that control 75% of the whole industry.
A whopping 75%!
So these companies literally dominate the market for producing these "chips."
In fact, one of the smaller "chip" makers in this space recently got bought out by a larger competitor...
Shares of the company that got bought out jumped 90% in a single day.
A stunning 90%... in just ONE day!
And that was right in the teeth of all the crazy volatility in the stock market, when most investors were seeing nothing but red in their accounts.
So What Exactly Does This Tiny "Chip" Do?
And Why Are Major Tech Corporations Scrambling
to Get Their Hands on It?
Well, as TTI explains, these "chips" are the "workhorse of the electronic components industry."
In fact, because of a key scientific principal governing electrical circuits, these components are absolutely mandatory.
I won't bore you too much with the details, but know that these "chips" are like tiny, microscopic batteries.
They store electrical energy in everything from your phone to your car to your thermostat.
Each one is no larger than a single grain of rice.
But without them, virtually EVERY electronic device you use would come to a halt.
These "chips" are used on every printed electronic circuit board, which looks like this:
Just about every electronic appliance in your home contains a printed circuit board of some type, including:
Computers
Printers
Televisions
Stereos
Digital clocks
Microwave ovens
Smartphones
And more...
Now, I'm not going to dress this up as some kind of fancy new invention, because it isn't.
The truth is, these "chips" have been around for over 25 years in various forms.
Originally, these "chips" were never considered very profitable, which explains why there are so few suppliers.
But today we are witnessing the explosive growth of new technologies on a scale like never before.
These recent explosions in technology have ignited demand for a special class of this "chip."
And it's caused the demand to rapidly outpace the available supply.
Demand Catalyst #1:
Smartphones
Not only is the number of electronic devices using these "chips" skyrocketing...
But tech companies are putting more and more of these "chips" in every device.
Take the iPhone for example...
Apple was putting about 400 of these "chips" in each smartphone.
But all of that changed when Apple introduced its newest version, the iPhone X.
Each iPhone X needs 1,000 of these "chips"!
That's a 150% increase in demand in just the last two years.
There are approximately 1.5 billion smartphones manufactured per year.
And each flagship model contains roughly 1,000 of these "chips."
The thin and light design of the phones and the increased battery capacity drive the demand for these ultra-small components.
Then, of course, there's the booming automotive industry.
Demand Catalyst #2:
The Rise of Electric Vehicles
You see, we're at the very beginning of a major transformation in the automobile market.
Cars are evolving to become more sophisticated than they have ever been.
They now come with embedded software, sensors, artificial intelligence, and yes, electrification.
And remember, the more sophisticated the device is, the more of these "chips" it needs to operate.
Take the Tesla Model 3, for instance...
A standard gas-powered car uses 2,000 of these "chips."
But a single Tesla Model 3 uses as many as 10,000 of these "chips"!
That's a 500% increase in demand.
I've even seen industry reports that say the number of "chips" required in a single electric car is as high as 22,000!
And these numbers will only continue to grow as more functions become electrified.
"Vehicle-related demand is rising rapidly," reports the Nikkei Asian Review.
Not to mention that adoption of electric vehicles is set to increase by 10 times by 2021.
It isn't just the explosive growth in the smartphone and electric vehicle markets that is gobbling up these "chips" at a stunning rate...
Demand is growing across a whole host of industries that also include:
Defense and aerospace
Consumer electronic equipment
Military electronic equipment
Industrial
Telecommunications
But this emerging industry may be the biggest one of them all...
Demand Catalyst #3:
The Internet of Things
The term "Internet of Things" (IoT) seems like it's been everywhere recently.
For those not familiar, IoT is a way to describe the concept of an interconnected network that includes machines, wearables, buildings, automobiles, and tons of other types of devices.
The thing is, despite millions of devices already being connected, we're only at the dawn of the IoT era.
Cisco estimates that by 2020, within just the next two years, the number of connected devices will reach upward of 50 billion.
(That's 13 connected devices per person in North America.)
And in four years, that figure is estimated to reach 1 trillion.
The rapid expansion and deployment of these Internet of Things devices is driving demand for these special "chips."
According to Frost & Sullivan, the "implementation and growth of IoT across markets such as smart homes and buildings and smart manufacturing facilities" will further bolster demand over the next several years.
This puts additional demand on an already strained market.
And that's not all.
Because right around the corner lurks another monster catalyst that will skyrocket demand for these "chips"...
Demand Catalyst #4:
The Emergence of 5G Technologies
While 4G is what most of us use today...
5G is the next generation of wireless technology.
Perhaps you've heard of it... and thought it was just a new cell phone network.
Well, you're only getting half the story...
A few years from now, almost everything you touch will rely on 5G in some way.
It will be built in to "smart" refrigerators... laptops... wearable headsets... and your toothbrush.
It will even let our cars drive themselves.
In short, 5G is designed to enable a faster, more robust network of connected devices.
And these 5G networks are only just starting to be built.
As the CEO of a large maker of these "chips" recently said, "We haven't even seen 5G kick in yet. We could be in for a supply shortage for some time."
The rollout of 5G communication will cause demand for these "chips" to explode!
Get a load of THIS...
There will be 5 million 5G phones in 2019, and it is estimated that it will rise to 1.5 BILLION by 2025!
The 5G era of mobile phones will continue to need more and more of these "chips."
The average number of "chips" used in a single mobile phone will EXCEED 1,000!
And of course, that doesn't even include the demand from the countless industries that 5G will revolutionize...
The bottom line is that with demand for these "chips" growing across a wide range of sectors, the suppliers that make these special "chips" simply CANNOT keep up.
And here's the thing...
The prices of the raw materials needed to
make these "chips" are skyrocketing!
For example...
Have you ever heard of ruthenium?
It's a white precious metal that's used to make jewelry such as wedding rings.
It's also used in solar panels to turn light into electrical energy.
And it's WIDELY used in the making of these special "chips."
The price of this metal has surged a whopping 487% in just the past 18 months!
And it's an essential ingredient in making them. There is NO substitute for it.
In fact, prices for ALL the key metals used to produce these "chips" went up in 2017... and they continue to rise in 2018.
This includes nickel...
Copper...
And palladium...
As a result, firms that make these "chips" have been forced to raise their prices by a stunning 200 times or more!
And it hasn't decreased demand for them a lick.
The market now calls for a TRIPLING of production, requiring suppliers to increase production and build new facilities.
With surging demand, massive shortages, and escalating prices of raw materials of these "chips," you have a recipe for massive profits.
"Competition for the component will remain fierce"

— Ace Research Institute
When shortages like this have happened in the past, investors have been able to rack up stellar profits in very little time.
For example, take the Bitcoin mining craze that started in 2016...
NVIDIA Corporation (NASDAQ: NVDA) is a company that manufactures graphics processing units for the mobile computing market.
But these units are also used to build powerful rigs for the mining of digital currencies like Bitcoin and Ethereum.
In 2016, shares of NVIDIA were trading at $29.29.
Since then, shares have traded as high as $281.02.
That's an incredible gain of 859%.
Which turns every $10,000 you invest into $95,900 profits!
The same thing happened to a company called Advanced Micro Devices, Inc. (NASDAQ: AMD).
AMD also makes these special graphics processing units that cryptocurrency miners began gobbling up in droves.
Back in 2016, shares of AMD traded for $2.14.
Since then, shares have traded up to $30.89...
For a massive gain of 1,343%.
That turns every $10,000 invested into $144,300 profits!
Just imagine how a windfall like that could impact your life.
And here's the thing...
The supply crunch for these special "chips" I've been telling you about puts all of these other ones to shame.
They can't even hold a candle to this one.
You see, what distinguishes this scarcity from others is the broad, wide range of industries that are desperate for these "chips"!
I'm talking about self-driving cars, electric vehicles, "smart" home products, 5G networks, health care, and much more...
There are simply just not enough of these "chips" to go around. And there will NOT be any for the foreseeable future.
Suppliers are working to ramp up their manufacturing capacity of these "chips."
But as TTI explains, "It is just not enough to close the gap that has been created over the last 12 months and it could take a couple of years to level out."
That's why this shortage is projected to extend through 2020 by some... while others see it lasting until 2023.
This creates an absolutely unprecedented opportunity for well-positioned investors to rake in massive profits.
Remember, I told you earlier that there are only a handful of companies in the world that produce these special "chips."
And I've identified the three companies I believe you should buy right now if you want to get in position to collect the biggest potential windfalls from this historic supply shortage...
"Chip" Shortage Stock No. 1:
Guaranteed Profits
This company is one of the much smaller players in this market.
And it is aggressively ramping up its production capacity for these special "chips."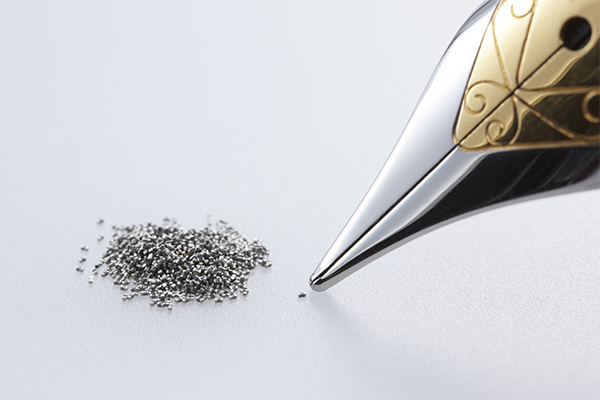 As the company's CEO explains, "We're gearing up for a strong demand picture. What we are experiencing is not a bubble, it's a trend. We are increasing our capacity over the next two years."
This isn't some fly-by-night startup firm, either...
It's one of the leading suppliers of electrical components in the world, valued at slightly over $1.2 billion.
And it's been in business for over 100 years!
Back in the dot-com boom of '99, which was the last time this industry went through a shortage...
Shares of this firm jumped 532% in less than 17 months.
But this time around, I think the gains you could pocket will be much bigger.
This company is still flying well under Wall Street's radar.
In fact, it just recently started paying its investors a dividend.
Some folks already received their first payout this past November.
By simply getting in on this company, you'll have guaranteed cash payouts.
And this is just the first of three companies that I believe are set to hand investors big profits from this global "chip" shortage...
"Chip" Shortage Stock No. 2:
Massive Order Backlogs
The second company I'd like to share with you is firing on ALL cylinders.
It's benefiting from strong demand not only for these special "chips" but also for nearly all of its electrical components.
The demand continues to exceed supply in several areas.
And it is NOT tapering off anytime soon...
According to the company's CEO:
"We have no reason to believe that the high demand will come down. There are shortages for so many products, for product lines which we produce, that I cannot see a point in time that backlogs will normalize, which are at record levels. But that doesn't mean that we will see a reduction in sales, because, at the moment, the backlog is simply so high."
This firm is seeing robust growth across the board, in industrial segments like robotics, lighting, and even medical equipment.
Back in the "chip" shortage of the dot-com boom, shares of this firm jumped 581% in just three months.
But I think that will be peanuts compared to the gains you could pull in this time around.
And that brings me to company number three...
"Chip" Shortage Stock No. 3:
Generates HALF of its Revenue From These "Chips"
This little-known firm from South Carolina is making an absolute KILLING off these "chips"...
Revenues for this firm clocked in at a whopping $456 million.
But here's the part that matters the most to you and me...
Nearly HALF of its revenue — 49% to be exact — comes from sales of THESE unique "chips."
But it isn't stopping there...
The company is expanding production... and it's also building a new manufacturing facility that will bolster its production of these "chips."
As the company's senior vice president says, "We have new capacity coming on every quarter, and next summer, we have a new facility that will be up and running that will give us a capacity boost."
In short, the entire tech world is in a MAJOR scramble for supplies of a tiny "chip" that's no bigger than a single grain of rice!
The good news is these guys are in a prime position to absolutely dominate the market as things move forward.
But best of all, I'm about to reveal the names of these three companies, so you can jump in before the biggest profits come rolling in.
But first, let me briefly introduce myself...
Hi, I'm Jason Stutman
You may know me as the investment director of Angel Publishing's popular tech investing publication, Technology and Opportunity.
Or you may know me as a senior analyst for the popular investing news site Wealth Daily.
But what do I really do?
I learn about the technology industry and hunt down innovative, disruptive companies that are changing the rules of the game.
And I identify stocks with blockbuster potential.
I absolutely love my work. I get to do some really cool stuff and see some really cool things.
From surgical robots to miniature drones and the next generation of 3D printers, I've been fortunate enough to test countless emerging technologies well BEFORE they hit the market.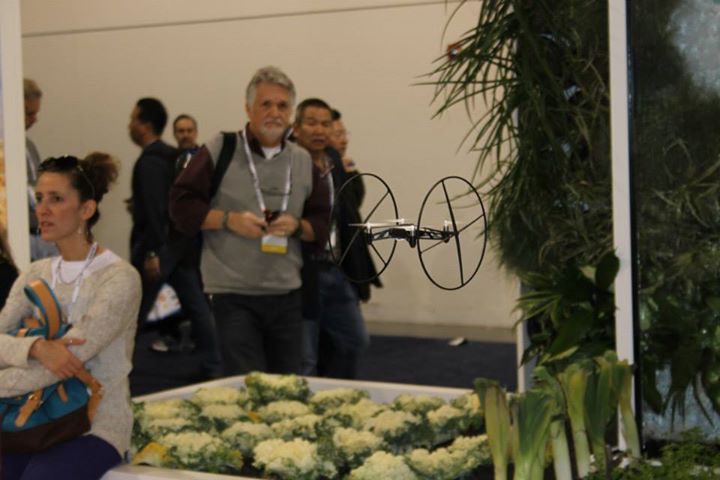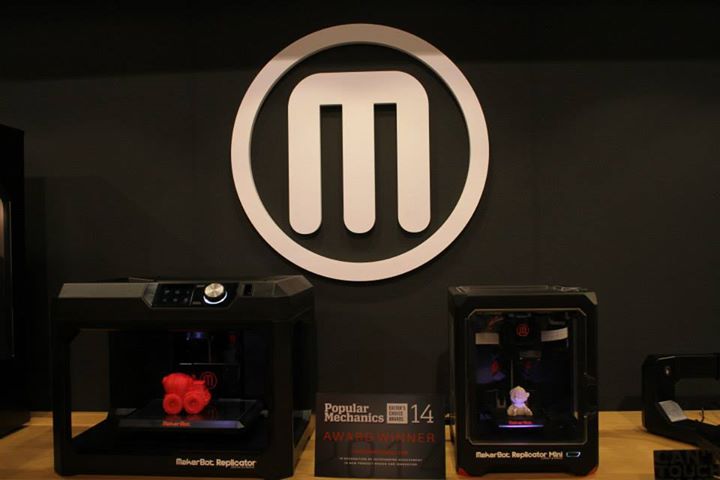 Following this kind of stuff is my passion. It's what I love to do.
And that's why, in 2013, I agreed to join Angel Publishing — one of the largest and most trusted investment research firms in the world.
It's also why I founded The Cutting Edge investment research service.
I'm proud to publish your blueprint for leading-edge technology investments — investments that have the potential to double, triple, or, as you've already seen, more.
I cut my teeth in the world of technology. And over the last several years, I've built an incredibly strong network of professional connections in the industry.
My contacts include high-ranking CTOs, investor relations executives, and even high-profile CEOs.
But I'm not telling you this to brag.
I simply want to point out the advantage this could give you.
Not only do technology companies let me know when they're developing new products, but also I often get to experience these new innovations well before they hit the market.
If it's coming up in the world of tech, you can be sure it's on my radar.
And by getting on the inside, I've been able to tip off my faithful readers to a steady stream of winning tech stocks...
They include recent gains in biotechnology, like this pioneer in molecular information platforms:
Or this biotech that's making breakthroughs in diabetes treatments:
And this developer of drugs for neurodegenerative disease:
We also took juicy profits from this orthopedic medicine maker — twice:
I cover the entire world of technology. And I take profits wherever they present themselves.
Like this leader in industrial robotics:
And this company that's disrupting the commercial print industry:
This creator of technology platforms for the medical cannabis community rewarded us very quickly: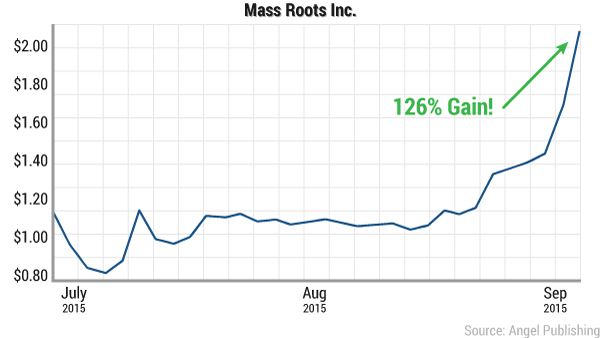 And so did this developer of advanced digital imaging technologies:
These were all great plays. But they don't compare to the profits I'm seeing on the horizon from the three "chip" makers I've been telling you about.
I believe those profits will be much closer to the gains my readers made on Ethereum, the powerhouse cryptocurrency that shot up 2,319% from when I recommended it in April of last year:
Right now, you probably want to know if I really deliver for my readers. So why don't I let them tell you?
The information found in Technology and Opportunity has proven invaluable. Of all the recommendations I am exposed to, whether by other newsletters or fellow investors, Jason's recommendations have borne the most fruit. As the name suggests, an opportunity awaits if you believe. The only limitation is lack of action!
Jason's track record speaks for itself and time has proven again and again that the information found in Technology and Opportunity has the potential to make you wealthy.
— Matt S.
Jason Stutman does a terrific job of communicating the value of technologies in an understandable way and has a high degree of success in picking those companies that will be the winners in a particular field of technology. By following Jason's advice and investing in many of his selections, I have handily beaten the S&P 500 over the last several years and learned a lot about new technologies along the way.
— Jeff K.
As the authority on tech stocks, Jason does the research and keeps handing members one home run after another. My membership to Technology and Opportunity was a bargain that paid for itself in days. Thanks to Jason, I will be securing an early retirement.
— Lisa M.
I love love love my Technology & Opportunity subscription. I just recently started investing and could not have chosen a better investment newsletter. The information provided in my subscription is easy to follow, full of expert insight, and the recommendations pay off in a major way.
The thing that sets this letter apart from all the rest is the ability to locate solid under the radar companies that will shape the way we live everyday life. Technology and Opportunity is worth every penny, it's actually under priced!
— Christopher J.
I've been with you from when you started this column. The timing was perfect. It was toward the end of my career & your results sent me into retirement in perfect shape. I have continued with you & your research & advice & have had the revenue to maintain my lifestyle, & then some. You know where to look &, more importantly, what to avoid.
— Ron T.
Nothing gives me greater satisfaction than hearing my readers' success stories!
And that's why I make sure to provide them with the absolute best investment opportunities in the world of tech.
Each month, I bring my readers a new company that's in the process of changing the world — just like the firm detailed in our free report...
"How to Bank 1,343% on the 'Chip'
EVERY Electronic Device Needs"
This report gives you the names, ticker symbols, and all the details on the market-dominating "chip" stocks I've been telling you about.
But these companies are only a few of the many opportunities and benefits you'll receive by joining us at Technology and Opportunity.
Let me tell you what else you should expect with a subscription...
12 Monthly Issues: Our issues are jam-packed with new and exciting research on the hottest technology companies on the planet. Every month, I'll introduce you to a breakthrough company that has the potential to change the world. You'll get the name of the company, the stock symbol, and specific instructions to help you invest.
Portfolio Updates: As needed, I'll send you regular market pulse updates that'll let you know what's happening in the world of technology and give you an up-to-the-minute analysis on each of my recommendations. If something big comes across my desk, you'll be the first to know.
Weekly Curated Content: Each week, I'll share with you the most important financial and tech news from around the web in our "This Week in Tech" series. Stay up to date on all the latest breakthroughs and innovations, even before they hit the public market.
Flash Alerts: Every day, I monitor the markets, keeping a close eye on each of my recommendations. So, if something changes with any of our positions, you'll be the first to know via my flash alerts.
Unlimited Access to Our Private, Members-Only Website: Read all our back issues and reports, and stay up to date on all the cutting-edge technology opportunities I uncover.
On top of all that, I'll also give you two special bonus reports — a $500 value, completely free of charge — if you respond within the next 24 hours...
Bonus Report No. 1: "Ultranet Profits: Top 3 Stocks for Riding the 5G Revolution"
As I showed you earlier in this presentation, the world of 5G is about to explode...
And it's starting right now!
Yes, 5G technology will increase the demand for these tiny "chips" I've been telling you about.
But it also opens up an entire NEW world of investment opportunities...
We've seen it happen with every generation of wireless before: 1G all the way through 4G.
For example, once 4G upgrades were implemented, companies that were in on the action took off.
Crown Castle was one of many cell phone tower stocks that delivered a profitable run for its investors:
Shares popped 637%, and the gains are still rolling in.
But even though past gains have been massive, they won't be able to hold a candle to what we're about to see with 5G — the fifth generation of mobile communication.
It will be even BIGGER than the generations before it.
5G will be able to handle 10,000 Mbps, which is 100 times faster than 4G on its best day.
Tens of billions of devices will rely on 5G to function.
And I've pinpointed THREE companies that will absolutely explode over the next few months as 5G becomes a reality in cities around the globe.
This report will get you in on the ground floor of some of the hottest 5G stocks...
The kind of stocks people will be talking about in a few years, wishing they'd bought them.
In fact, right now, one of these companies is trading for around only $3.
But it won't be that way for long — not once 5G deployment reaches frenzied levels and demand for this company's products skyrockets.
And like I said, I have another opportunity I recently uncovered that I want to share with you today...
Bonus Report No. 2: "The End of Google as We Know It: How You Can Profit From the Next Leap in AI"
Bill Gates calls it the "holy grail."
Jeff Bezos says it's "gigantic."
And Elon Musk has poured $1 billion into it.
And right now, Apple, Google, Facebook, Amazon, IBM, and virtually every other high-tech titan is working day and night to bring the next generation of artificial intelligence to life.
The biggest application for this breakthrough?
The personal digital assistant (PDA).
This breakthrough technology will make typing a question into Google Search as obsolete as dialing a rotary telephone...
The New PDA Will Be Like Having a Friend By Your Side Who Knows Everything
And it'll exist for one purpose: to share its knowledge with you.
It'll be able to do everything Siri can. But it'll also be more than happy to schedule your meetings, plot your monthly budget, reserve your rental car, make a tee time, and email your friends.
The list of things it'll be able to do for you will be limited only by your imagination.
And it won't just be everyday users like you who'll take advantage of these new PDAs...
Hospitals will be able to use them to more accurately diagnose patients. College students will be able to use them in place of textbooks. And businesses will be able to use them to spot market trends ahead of the competition.
I know all this sounds like something from a sci-fi novel, but consider how far we've come already:
IBM's Watson can diagnose cancer faster — and more accurately — than doctors today.
Amazon's Alexa can perform 7,000 unique tasks.
Microsoft's Cortana can draft emails and schedule daily appointments.
The Google Assistant software can carry a two-way conversation.
Google Translate created its own language to make switching between languages easier.
These developments are just the beginning of where the next generation of AI will take us.
And it's moving fast.
In fact, comScore (NASDAQ: SCOR) is estimating that by 2020, more than half of all internet searches will be done through voice-recognition AI.
By then, spending in the field of PDA development is expected to skyrocket up to $47 billion. That's a jaw-dropping growth rate of 55.1% a year!
And You Could Pocket up to 49,500% Gains From This Historic Leap in AI
That's how much money tech-savvy investors made on the back of Google's IPO.
But they didn't make it through Google — they made it through Dell, Logitech, Intel, and HP.
These are the companies that produced the hardware Google needed to scale up its search technology — the computers, the microprocessors, and even the mouses and keyboards necessary for you and me to search the web.
If you'd invested $2,500 in each of these companies on the day of Google's IPO and sold them only 18 months later, you'd have made a fortune of about $1.24 million.
That's a 49,500% gain — more than 496 times your original investment.
Today, You Have Another Shot at a $1 Million Payday With the Next Generation of PDAs
And you won't have to buy the tech titans developing them, like Apple, IBM, and Amazon.
The seven-figure payday I'm talking about involves a $16 company that's revolutionized voice-recognition technology.
It's created a new type of microphone called an "array."
Arrays are clusters of tiny microphones inside individual devices.
And they do a much better job at distinguishing distance, cutting out background noise, and identifying commands than typical microphones do.
This $16 company is the unquestioned leader in the technology behind these powerful little devices.
And that's earned it a whopping 59% market share!
Bottom Line: Demand for This Company's
Tech Will Explode
And it's because it's crucial for tech giants like Apple, Microsoft, and Amazon to bring the next generation of Siri, Cortana, and Alexa to life.
In fact, a research report by IHS Technology says the number of microphones sold every year will almost double from 3.6 billion to 6 billion as soon as 2019.
Hopefully you can see why right now is the perfect time to invest in this tiny tech company.
It's an extraordinary profit opportunity that can make you a millionaire. And you'll learn everything you'll need to know about it in "The End of Google as We Know It: How You Can Profit From the Next Leap in AI."
Again, you can get it at no cost simply by giving Technology and Opportunity a risk-free try.
By now, you're probably wondering...
How much does all this cost?
Well, that's the best part...
Investment Research Services Can Cost $5,000 Or More a Year, But You'll Receive Your Research for Less Than $0.30 a Day
I know some folks who pay well over $5,000 a year for seemingly the exact same information you get from Technology and Opportunity.
The fact is, for the big shots on Wall Street, $5,000 for a full year of investment research is pocket change.
Services like Technology and Opportunity give them a big leg up on the competition. So they're willing to dish out the cash for information that can pay for itself with a single trade.
But I don't do what I do to make the fat cats on Wall Street richer than they already are.
More than anything, I believe in empowering the individual investor with insight and information. And that's what gives people like you a leg up on the competition.
And that's why I've fought tooth and nail with my publisher for Technology and Opportunity to have an incredibly low annual rate of $249.
And my readers have been thrilled with this. But I think we could do more...
I don't want you to spend another minute feeling like banks and hedge funds are the only ones that can do well in the stock market.
And that's why I'm offering you a special price today...
FOR THE NEXT 24 HOURS ONLY
Just let me know before tomorrow that you'd like the special discount for my monthly Technology and Opportunity newsletter, and you'll get the full year for only $99. That's less than $0.30 per day!
Three dimes, a quarter and a nickel, 30 pennies...
THAT'S RIGHT! FOR THE NEXT 24 HOURS ONLY
Get Technology and Opportunity for the next year — for only $99!
After subscribing, you'll immediately gain access to:
Special Report: "How to Bank 1,343% on the 'Chip' EVERY Electronic Device Needs"
Bonus Report No. 1: "Ultranet Profits: Top 3 Stocks for Riding the 5G Revolution"
Bonus Report No. 2: "The End of Google as We Know It: How You Can Profit From the Next Leap in AI"
And I think you'll agree this is a flat-out steal.
But because I want to make this a no-brainer for you, I'll even go a step further to ensure you're absolutely comfortable with trying Technology and Opportunity.
Here's my personal money-back guarantee...
If at Any Time During the First 30 Days You're
Unhappy With Your Technology and Opportunity
Subscription — for Any Reason —
Just Say the Word
I'll send you a check to cover every penny of your subscription expense — no questions asked!
And if after the first 30 days you're not happy, I'll refund every penny of the unused portion of your subscription.
Again, no questions asked!
Even if you decide to take a 100% refund, you'll be able to keep everything I've sent you. This includes the special report, "How to Bank 1,343% on the 'Chip' EVERY Electronic Device Needs."
You'll also get to keep your special bonus reports, "Ultranet Profits: Top 3 Stocks for Riding the 5G Revolution" and "The End of Google as We Know It: How You Can Profit From the Next Leap in AI," for free.
Simply put, you have absolutely nothing to lose. And your upside on this opportunity is enormous.
Your subscription could easily pay for itself with a single trade.
But you must move quickly.
Most people haven't heard about the stocks detailed in this special report. But that won't last.
Word is getting out. And big institutional money is already moving in, as these "chip" makers position themselves for enormous growth.
Things are already moving fast. And you need to get in position now, not later, to ensure full profit potential.
Remember, the people who had a chance to make 11 times their money on NVIDIA were the ones with the vision to seize the opportunity early and get in on the ground floor.
Now is your opportunity to do the same.
To get started, simply click on the "Join Us Now" button below, which will take you to a secure order form. Your order will be processed immediately, and you'll have access to all my work within a matter of minutes.
But hurry! This opportunity won't be around much longer, and I'd hate to see you miss out.
Sincerely,

Jason Stutman
Investment Director, Technology and Opportunity