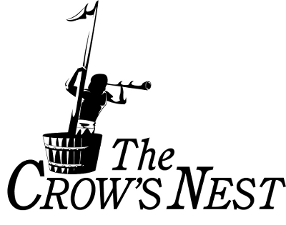 Welcome to The Crow's Nest.
I can assure you it's the most interesting income and retirement planning research advisory in America.
That's why we take pride in bringing you to the world of what we call IRM(72)Plans, even if the government is secretly keeping it from you.
By joining The Crow's Nest today, you'll know everything about IRM(72)Plans, and most importantly how to open one to begin seeing your one time investment multiply into $50,000, $100,000, even $1.1 million as some folks did recently.
To get you started urgently, you'll have immediate access to your free new research reports:
Special Report #1:
"The Forbidden Secret To Retire a Millionaire."
While these plans are censored by the government and greedy brokers, they're secretly making retirees happy with lots of cash on hand to enjoy the golden years. You'll be joining them from this day forward as I show you how to own one of these plans. Here are 3 plans to own now:
IRM(72) Dividend Booster #1: This plan offers you the perk of "getting paid to invest" with an initial 5% discount to get started. You'll start off with a sizzling 7.4% dividend that will definitely multiply to over 20% over the long haul, a send-off to a golden retirement.


IRM(72) Dividend Booster #2: Start off with a 5.5% dividend and watch it multiply five times as you hold on to this plan. This company had increased its preferred annual dividend for IRM(72) plans for the last 28 years. In fact, the last dividend increase was scheduled at the end of January 2014. Get in now.


IRM(72) Dividend Booster #3: The one IRM(72) plan you must own right now before it's too late to get in. This company is a master at delivering IRM(72) plans with dividends raised every year for the last 25 years. Start with a juicy 6.6% that will quadruple in a few years.
Special Report #2:
"The 7.8% Dividend Machine"
While most folks settle for 2% returns on CDs or even the lagging S&P 500, we continue to discover obscure investments like the collectables market that returns over 7.8% from other people's valuable items. I'll show you how to start collecting your juicy dividends.
But that's hardly all you'll get when you secure your spot at The Crow's Nest... You'll also receive:
12 Monthly Issues of The Crow's Nest. Unbiased and obscure investment ideas that have made millions, yet remain buried because, "you're not supposed to know about them." Well, get ready for a front row seat to the best investment ideas available.


Subscribers-only access. You'll also get subscribers-only access to my investment research archives. You'll have instant access to any new special research I publish in the future.


Your very own password and username: The Crow's Nest platform gives you access to all my Research Reports... Newsletter Archives... Portfolio, plus my Research Videos.


Urgent Investor Alerts: I will tell what to buy and sell at the most opportune time. There is no guess work on your behalf. If there's a money making move that requires immediate attention, you'll get a quick alert to take action.


Reliable Support Staff on Hand: Got questions? There's a support staff to deal with any queries you may have. And before I forget, there is one more important detail...


100% Iron-Clad Guarantee. If there's any moment that this service isn't for you, you'll be refunded every last penny — no questions asked — within the first six months. But you can keep all the special reports, and any intelligence you receive during your time with us, as a gift!
Sign Up Now and Save:
Do you have any questions or having problems ordering?
Speak to a representative by calling (toll-free) 855-877-8623
OFFER CODE:

WWP-598-41