Christian DeHaemer has made it easy for you to profit from (what used to be!) Wall Street's unfair advantage.
You just need to take this final step and start your Launchpad Trader membership with zero obligation.
You're one step away from using Christian's Launchpad Trader strategy, which identified opportunities to turn just $1,000 into more than…
$6,100 from Tesla…
$14,450 from Amazon…
$4,700 from Microsoft…
$5,050 from Broadcom…
$8,850 from NVIDIA…
$5,900 from Constellation Brands…
$9,800 from Adobe…
$17,700 from Domino's Pizza…
And more than $22,900 from the multistage Netflix rocket ride.
And, as soon as you activate your membership, you'll get the next three trades TODAY, that could be one of which could be your 14.5X (or even 17.7X) profits winner.
Wall Street Has Kept This From You for Too Long!
Wall Street used Mr. G's binder as their unfair advantage for almost nine decades, ever since the depths of the Great Depression.
Wall Street's richest banks and traders paid threeX the average American's income — then hoarded these most profitable strategies for themselves.
They've made consistent — and huge — profits while we've been left to fend for ourselves.
Not anymore.
It's time to take back this unfair advantage for ourselves.
And take revenge — by getting rich from the most powerful strategy in this binder.
Wall Street pays computer geeks and math nerds half a million per year to turn these strategies into computer code that trades for them…
But starting today, YOU get Christian. And he's done all the work for you.
Now you're about to get these trades delivered on a silver platter — by email — with simple buy and sell directions that make it easy for you to profit.
As our newest Launchpad Trader member, you're getting…
Only the best stocks, sitting on the launchpad. With potential to go on a rocket ride for YOU to pocket triple- and quadruple-digit profits.
Clear buy signals when a stock is set for liftoff. Based on the proven three launch keys system.
Clear signals to cash out your profits. When the rocket ride is over, you'll know to get out.
This is NOT a "do it yourself" system. You have nothing to learn, no software to buy, and you don't need to learn to code.
If you can check your email and place a stock trade, you have everything it takes.
When you activate your Launchpad Trader membership today, you're getting…
The Launchpad Trader email alerts: You're being added to the exclusive email distribution list, for Christian's Launchpad Trader trades. You'll get at least one actionable email per week.
Members-only website access: You're getting your pass into the members-only website, for easy access to every member benefit.
Current trade recommendations: You're getting the up-to-the-minute portfolio, for all current trade recommendations.
A getting started guide: You're getting a special Getting Started guide from Christian, to help you have success with the Launchpad Trader strategy.
All the latest trade alerts:You're getting access to the complete Launchpad Trader email archive, including alerts on the latest trades.
Optional text alerts:You can request trade alerts delivered straight to your mobile phone so you won't miss a single profit opportunity when you're on the go.
IMPORTANT: Your First Three Trades To Make Now: You're also getting instant access to Christian's research report, Buy These Three Rocket-Ride Stocks Now. These should be the first three trades you make today, for a shot at gains as high as 14.5X your money, or more.
You're Also Saving $2,000 by Acting Fast…
You can still be one of the first 50 to join us today. And come out even further ahead.
The retail rate for a year of Launchpad Trader membership is $3,999.
But you're getting an even better deal.
You're saving more than 50%.
You're saving $2,000.
In less than two minutes, you can submit your membership activation form below. And you can be one of the first 50 who join us today.
And with that, you'll pay only $1,999 for your one-year Launchpad Trader membership.
And remember, this could help you turn every $1,000 into $4,700… $9,800… even $14,450… or more.
Which makes it a total bargain.
And even more money in your pocket.
But you have to act fast before this $2,000 savings goes to someone else.
You Get 90 Days to Try It at Zero Obligation…
Remember this, even as you act fast to grab your savings today.
You still have 90 days from today to make your final decision. To experience all the benefits of membership.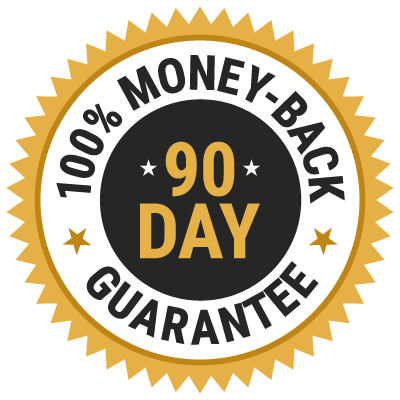 Get in there.
Get the emails.
Browse the website.
Check out the trades –– make as many as you'd like.
Nitpick every resource and member benefit.
If you decide for any reason within the next 90 days that this is not a fit for you, let us know. Our friendly member services team will give you a prompt and courteous full refund of your entire membership fee.
You either start making profits with Launchpad Trader as your unfair advantage to getting rich, or you're out nothing.
Get Started Now…
You're getting access to the same Launchpad Trader system that identified these trades…
157% in Fortinet… 372% in Microsoft… and 1,349% in Amazon…
279% and another 506% in Netflix… and 494% in Constellation Brands…
789% in NVIDIA… 883% in Adobe… and 1,674% in Domino's Pizza…
Your next three trades are waiting.
Respond now to be one of the first 50 and save $2,000 — and you'll have 90 days to try out Launchpad Trader at zero obligation.
All you have to do is submit your membership activation form below. It takes about two minutes to fill out, and then you're in.
Complete Your Order by Submitting the Form Below!
Do you have any questions or are you having problems ordering?
Speak to a representative by calling (toll-free) 877-303-4529
OFFER CODE:

LPT-253-214
When you subscribe to Angel's Launchpad Trader with your credit card, you'll be billed that subscription choice rate. Every 12 months thereafter, we will automatically bill your card the lowest renewal rate we offer. With this auto-renewal feature, you'll lock in the lowest available price and guarantee that you'll never miss an issue or a recommendation of Launchpad Trader. This auto-renewal feature does not obligate you in any way; you may opt-out of auto-renewal at any time after this purchase. And you may still cancel within the first 90 days to receive a refund. To "cancel subscription" or "stop auto-renewal", simply contact us by phone (877-303-4529) during regular business hours, or online at any time by emailing us at customerservice@angelpub.com, with reference to Launchpad Trader.