You're just minutes away from taking control of your health when you get a FREE copy of...
The Vital Truth:
Breakthrough Health Solutions
the Medical-Industrial Complex Doesn't Want You
to Know About
Plus 3 Bonus Reports:
Free Report #1: "The Arthritis Diet: The Tasty Way to Zap Away Joint Pain... Forever!"

The Arthritis Diet will show you how to address the root causes of inflammation simply by changing your diet and incorporating a few key nutrients into your daily routine.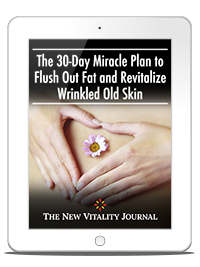 Free Report #2: "The 30-Day Miracle Plan to Flush Out Fat and Revitalize Wrinkled Old Skin"

This easy-to-follow guide lays out a trick for melting 50 pounds off your waistline in less time than it takes you to drink a glass of water a day.
Free Report #3: "A Mind-Blowing Sex Life: 5 Powerful Natural Tips to Reignite Your Passion"

This powerful blueprint for bedroom mastery will teach you how to "have the sexual stamina of a viking" when you take a perennial plant from Scandinavia.
Everything you see is yours free when you try a risk-free subscription to the New Vitality Journal.
The BEST DEAL
is a two-year membership for just $69
You'll get The Vital Truth AND the three bonus reports. But that's just the very beginning.
You'll ALSO get access to the complete archives of the New Vitality Journal... more than 18 jam-packed editions, filled with exciting, powerful health therapies and access to 10 MORE FREE reports that show you how to beat inflammation and joint pain for good... eat delicious, mouth-watering food while your weight just melts off... and rejuvenate every cell of your body from the inside out.
PLUS YOU'LL RECEIVE:
Unbroken access for two full years to all of our content — that includes EVERY new report we publish, as well as 24 full editions of our flagship New Vitality Journal.
Gold Line concierge service with access to our English-speaking U.S.-based customer service team for any concern or issue you may have.
But if you want to try just one year, that's yours at a still incredible value of $39.
You'll get all of the above at a rock-bottom price, and you'll be able to renew after one year.
And if you're truly ready to dive it, you can get a five-year membership for just $129.
This incredible value is for those truly ready to make a commitment to their health and wellbeing.
You will have uninterrupted access to everything the above memberships contain for FIVE WHOLE YEARS.
PLUS:
Receive three additional one-year membership logins that you can give to your friends and family members so they too can enjoy unprecedented vitality and happiness.

Keep in mind that you have NO RISK WHATSOEVER.
If you're unhappy for any reason, you can take advantage of our industry-leading 30-day, 100% money-back guarantee.
Even if you are not completely happy with your membership, we will let you keep your copy of The Vital Truth and ALL of the bonus reports as our gift to you.
And we'll be ready to welcome you back any time in the future if you should change your mind.
Simply enter your information on the SSL secure order form below.
No debit cards, please.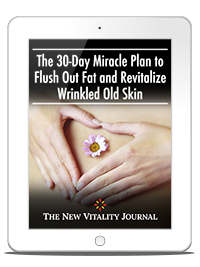 Complete Your Order
By Submitting the Form Below
---
Do you have any questions or are you having problems ordering?
Speak to a representative by calling (toll-free) 844-491-5756
OFFER CODE:

AHR-174-010