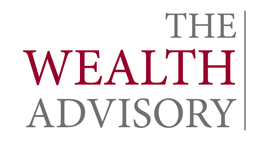 Yes, please sign me up for a membership to The Wealth Advisory! I want to get all of Brit's investment research, recommendations, special reports, and income-creating portfolios.
With my Wealth Advisory membership, I'll receive:
Members Only Weekly E-Mail Alerts giving me the latest market commentary, focused solely on making more money with my investments.


Members Only Website Access. With my own username and password, giving me full access to The Wealth Advisory Portfolios, Reports, and Archives.


Free Subscription to Wealth Daily, a daily e-letter from some of the best investment minds focusing on the current market and how to exploit those opportunities.


I'll also receive every new research report published by The Wealth Advisory team in the future.
Sign up now:
Do you have any questions or having problems ordering?
Speak to a representative by calling (toll-free) 877-303-4529
OFFER CODE:

QC-123-336
When you subscribe to The Wealth Advisory with your credit card, you will be billed that subscription choice rate. Every 12 months thereafter, we will automatically bill your card for $99, the lowest renewal rate we offer. With this auto-renew feature, you lock in the lowest available price and guarantee that you never miss an issue or a recommendation of The Wealth Advisory. This auto-renew feature does not obligate you in any way; you may opt out of auto-renew at any time after this purchase, and you can still cancel within the first six (6) months to receive a full refund.